All products are available and ready to ship.
Search for products and chemicals
Using the product name and selecting the category related to that product, you can easily find and order the product you need

Sodium dithionite (also known as sodium hydrosulfite) is a white crystalline powder with a weak sulfurous odor. Although it is stable in the absence of air, it decomposes in hot water and in acid solutions.
Structure
Raman spectroscopy and single-crystal X-ray diffraction studies reveal that the geometry of the dithionite anion is flexible. The dithionite dianion has C 2 symmetry, with almost eclipsed with a 16° O-S-S-O torsional angle. In the dihydrated form  the dithionite anion has a shorter S-S bond length and a gauche 56° O-S-S-O torsional angle.
A weak S-S bond is indicated by the S-S distance of 239 pm. Because this bond is fragile, the dithionite anion dissociates in solution into the [SO2]− radical anion, as has been confirmed by EPR spectroscopy. It is also observed that 35S undergoes rapid exchange between S2O42− and SO2 in neutral or acidic solution, consistent with the weak S-S bond in the anion.
Preparation
Sodium dithionite is produced industrially by reduction of sulfur dioxide. Several methods are employed, including reduction with zinc powder, sodium borohydride, and formate. Approximately 300,000 tons were produced in 1990.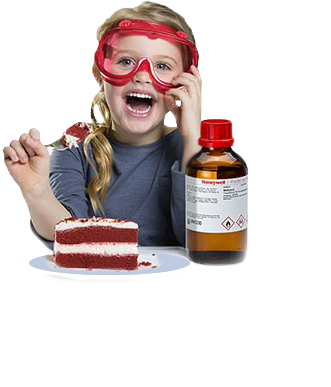 Fartash Chemical Industries
Sales of pharmaceutical and food grade chemicals
The term food grade, often referred to as "food grade", Used to describe tools, supplies, and equipment of good quality for food production, food storage, or food preparation purposes. And this is a market term with the importance of safety in action in many industries.
For example, a food nutrient tank is made of food plastic. This means that it is safe to store a food solution used to produce food products.
Latest news and articles on the site
A variety of sales announcements, festivals and newsletters, also useful articles related to the chemical industry
Lecithin Applications Pioneering Lecithin Performance For more than sixty years, American Lecithin Company (ALC) has been advancing...
Uses & Benefits Sterilization Applications Carbolic acid was used by Joseph Lister as one of the first antiseptics to sterili...
 Vinegar It's obvious this list was always going to start with Vinegar as it is most closely associated with this product. Vinegar con...